Journey to passion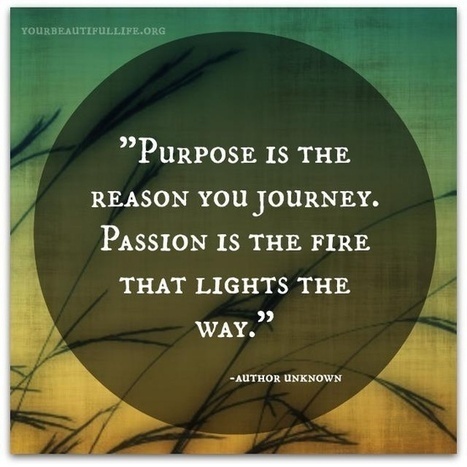 Maybe we're meant to explore numerous paths, varied passions in our lives. As life circumstances change, so do our perspectives and perhaps our hearts too. Crossroads happen upon us, and we must take the time to feed and grow ourselves.
I am at a crossroad. The anticipation of N. in preschool makes me anxious. She is quickly growing into her own amazing self. What will I do next in this adventure called life?
Here are a few practices that I do to keep life simple in my journey to my next passion:
I meditate. Just 10 to 20 minutes in the evening to clear my head and let my emotions be instead of getting the best of me. I particularly enjoy guided meditation with Carol J. Spears or Lisa Guyman.  For me visualization is key to clearing my headspace and heartspace. Whether it's walking through a forest or climbing a mountaintop or lying in a meadow, I give myself an opportunity for my emotions to be clear, simple and peaceful . . . so that I have the energy to explore my passion.
I detach and simplify my lifestyle. I spent twenty years — my entire career — in New York City. I don't miss it at all. It was all work hard, play hard, and much too rushed. Family crises as well as life changes have taught me that life  need not be a gargantuan production. It's okay to not say yes to every invitation received.  It's okay not to overschedule.  It's okay to say no to friends and family. It's okay to make time for me.  Life is more about living heartfully, simply, and peacefully.
I donate regularly. We have a physical donation box that I throw items into through the month, and I schedule a donation pickup on a monthly basis as soon as I receive my reminder card in the mail. This helps me to tame the physical clutter at home.  I try not to hang onto too many items just because they have sentimental value because in the end (death), it's probably not coming with me.  It's an easy way to get rid of unnecessary stuff that only drains creative energy.
How do you keep your energy fertile as you discover, reignite, or nurture your life's passion?